Healthy school party ideas: Valentine's Day snacks, activities
Valentine's Day doesn't have to be all about candy and sweets. If you're planning to celebrate Valentine's Day in your home, classroom, or child care, take advantage of the opportunity to promote a healthy lifestyle. Here are some ideas: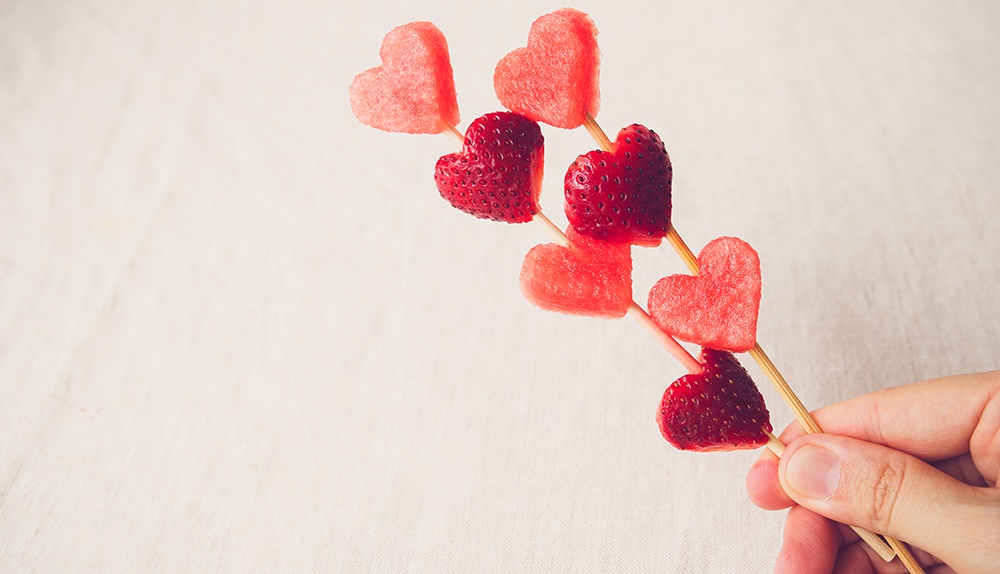 Healthy Snacks and Treats to Love
Fruit & Vegetable Bouquet
Use heart and flower-shaped cookie cutters to cut fresh fruits and vegetables such as melon and bell peppers. Place them on green skewers and arrange them into a bouquet. Tie together with red or pink ribbon. Students may enjoy with low-fat yogurt, hummus, salsa, or low-fat ranch dressing.
Heart Sandwiches
Create healthy sandwiches using whole grain bread and strawberry fruit spread. Use heart-shaped cookie cutters to cut out mini heart sandwiches.
Valentine's Day Taste Test
Host a taste test at your party using red fruits and vegetables. Pomegranate, cranberries, apples, blood oranges, raspberries, red peppers and cherry tomatoes are great options. Have students vote on their favorite red fruit and vegetable.
Berry Yogurt
Add fresh or dried strawberries or raspberries to plain or low-fat strawberry yogurt.
Cherry Cocktails
Mix water with 100% cherry juice and freeze to create ice cubes. Add ice cubes and frozen berries to a cup. Pour water or sparkling water into the cup over the frozen fruit and ice cubes.
Fruit Lollipops
Cut watermelons, cantaloupes, apples or pineapples into heart shapes using cookie cutters. Place onto popsicle sticks and freeze for a sweet treat.
Activities for a Healthy Heart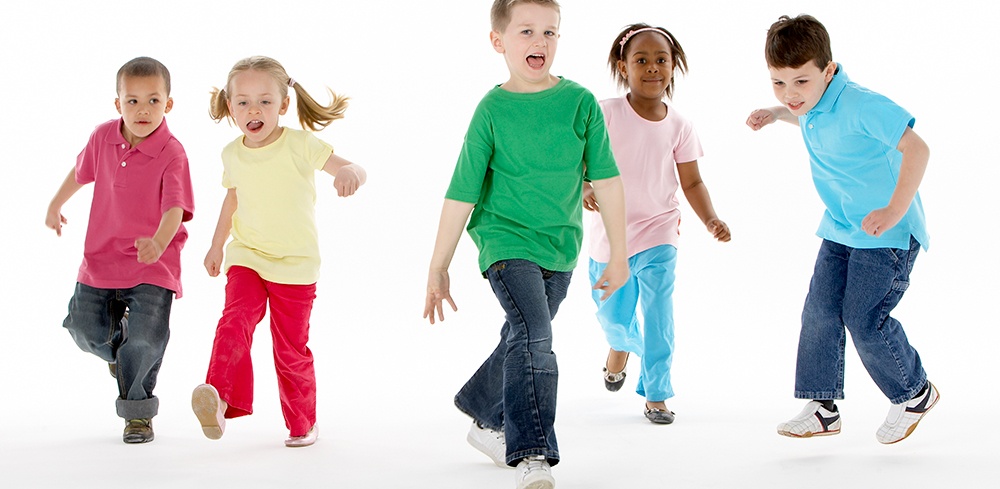 Cupid Says…
Played like "Simon Says," students complete exercises or other physical activities as called out by leader. If the leader doesn't say "Cupid says" before saying the action, students don't do it. For example, "Cupid says jog in place while touching your nose…Cupid says hop on one foot…"
Feel the Beat
Teach students how to measure their heart rates. Have them measure their heart rates at rest and after they complete exercises such as running or jumping jacks.

Valentine's Day Flash Cards
Invite students to create cards with directions for their favorite exercise or activity. They may draw pictures to illustrate their words. Allow students to take turns sharing their cards with a partner or small group. They can have fun acting out the activities.
Valentine Scavenger Hunt
Hide paper hearts or flowers around the gym, playground, classroom or other large area. Have students work individually or in teams to find them all. For extended fun and learning, you can place letters, numbers, sight words, math facts, or other age-appropriate material on the paper hearts and challenge students to name them, arrange them, etc, as appropriate.
Healthy Heart Bean Bag Toss
Create an exercise game board using poster board. Paste or draw 5-10 pictures of physical activities such as jumping, stretching, or even push-ups on the board. Toss a bean bag on the board and do 10 reps of the exercise on which the bag lands.
Dance Party
Turn on some music and dance. Let students select the tunes. Invite the principal, director, or other school staff.
Bonus Recess
Give children extra recess time instead of a party.
Prizes and Treats
Instead of handing out candy, try other popular non-food items:
Pencils
Erasers
Stickers
Bouncy balls
Crayons
Coloring books
Mini notebooks
Stamps
Small animals or dinosaurs
Bendable straws
You can make every celebration an opportunity to create excitement around nutritious choices and physical activity. These resources can help:
Content adapted from Action for Healthy Kids. Get a printable flyer to share with others: Host a Healthy Valentine's Day Celebration.
Healthy Celebrations and More
Healthy celebrations are one of three ways schools are helping students eat healthier to improve academic achievement. Get our guide, Healthy Students Achieve More: 3 Ways to Fuel Kids' Brains for Academic Success.
Subscribe for more
Want more ideas for healthy schools, workplaces, child care providers, and families? Subscribe to our blog for weekly tips delivered right to your inbox!